I'm aiming to cover various domains and aspects of life on this blog and I think that technology is something we all use daily and will be even more present in our lives in the future. Each new invention that may make our life a bit easier is a step forward – so I will present here numerous such tech and lifestyle novelties or interesting discoveries.
I recently found out about a travel suitcase that's hard to lose as it is designed to follow you. By itself. Yes, COWAROBOT R1 will follow you, avoiding people and obstacles.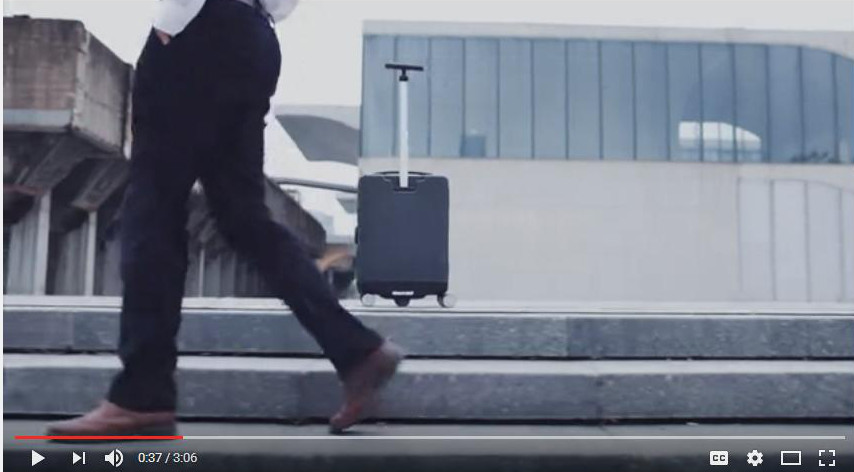 There's a bracelet you can use – and an app – and you can "call" the suitcase to you or set the place where you want it to go and it will follow you.
It is a 21.6-inches x 15-inches suitcase that moves at a speed of 4.5mph and can go up and down slopes of 15°.
The app attached to this robotic suitcase is also useful as it can work as a GPS tracker. The proximity alarm alerts you if the suitcase is no longer near you – if you, by any chance, leave and forget to take the suitcase with you – and using the app you'll find it easily.
True, it is a new bracelet to wear – so some might say that's not really cool (they may forget it, for instance) – as you need the bracelet and the app.
Also true, the warranty is for one year only (frequent travelers, especially business ones, buy suitcases with a lot longer warranty – I recently bought one with 10 years warranty! – though not robotic:D) – but perhaps this will be extended in the future.
The idea is still great – and as a first step it is excellent.
There are several colours you can choose from – red, blue, silver, black – so you can pick which one fits your preferences. It seems to be well compartmented – allowing you to take enough things for a week or shorter trip.
Like I said, I find this suitcase to be interesting. What do you think of the COWAROBOT R1? Would you want one?