You feel like you could do more. You know you could launch a business based on your passion or you could take what you already do to the next level. You know you have a lot to offer and you are certain that you could make more money.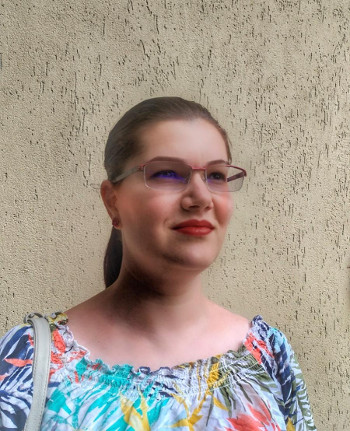 But, somehow, you are stuck. Whether it is because of fear – you are afraid of the unknown, afraid to launch something or to grow your business – or you just don't know what exactly you have to do, I am here to help. I am an entrepreneur mentor and I can help you, no matter where you are in your business.
We'll create a plan, together. You'll know what actions you need to take, what you need to do, how and when you need to do it. Because a plan is never enough, it needs to be implemented. Action leads to results.
I have 16+ years of experience – 15 at my own company. I launched my public relations and communication agency in Romania, and, in just a few years, it grew up to a marketing, public relations, and social media agency serving clients across the globe.
I also launched, in 2005, PRwave.ro – a news website, then, a few years later, Travel – Moments in Time (a travel blog), and then Earth's Attractions (a second travel blog). All my sites still exist and get new articles. After that, as I turned my blogs into multiple streams of income, along with my agency, and I did freelance writing, I got more and more people asking me how they can become independent, have a side hustle, or turn their dream into reality. So, step by step, I became a business coach.
I helped freelancers and entrepreneurs on many levels. As I have a degree in communications, I already teach that online (a course I launched 10 years ago, available, for the moment, only for Romanian speaking people). I had numerous clients for which I created and implemented public relations strategies. I did name branding, public relations strategies, content creation and distribution, and more.
And then I went beyond that. As my business skills developed, as I had more experience, and as people started asking me how they can grow their business, I started coaching them in various fields. From how to get massive traffic to how to make more money from the things they love. And the results are terrific.
So, I am here to help
if you don't know what products/services you can create and sale
if you don't know how to grow your business
if you don't know how to grow your e-mail subscribers
if you don't know how to get more traffic to your website or blog
if you don't know how you can make more money by doing the things you love and are good at
Reach out by sending me an email at loredana@advancenow.biz and book a 30 minutes free coaching session on Rapid Business Growth.