Make MORE Money From What You LOVE
Is there something you love doing, but it's just a passion, not a source of income? Do you struggle to turn your passion into a profitable business? Then let me help you make more money from activities based on your passion! I help freelancers and entrepreneur to grow their business through proven strategies.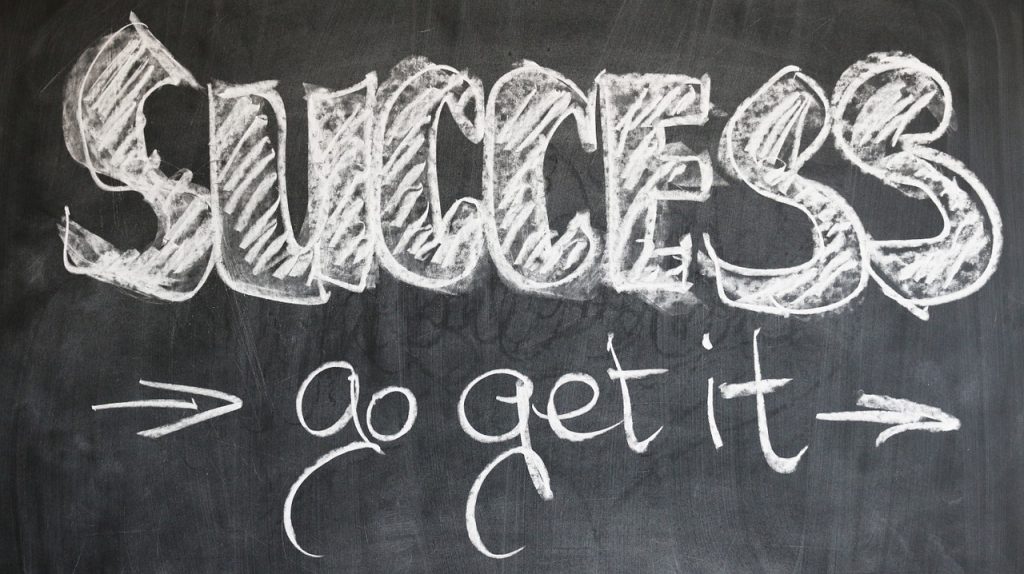 Get your business/freelancing to the next level
It always looks so simple when other people do it. They seem to just make it. They reach their goals. How about you?
If you have issues in setting achievable goals and creating a strategy to reach them, I can help you.
If you are stuck and have no idea what else can you do, I can give you clarity and, together, we can develop a strategy and identify multiple income streams that fit your business and possibilities.
During this coaching program we will talk about the various ways to make money and we will identify those that are a perfect fit for you and your business. You will also learn what you have to do in order to reach your full potential and get your business to the next level.
This program is perfect for you if:
you are a freelancer ready to make more money from what you like to do or a aspiring freelancer and don't know how you should start;
you already have a online business, but want to discover multiple income streams and grow your business based on the things you like to do and are good at.
Skyrocket your business/freelancing is a coaching program, with 1-on-1 sessions, 1 per week, for freelancers/solo- and entrepreneurs who make at least 10k to 50k (per year from activities based on their passion, either as a part time or full time activity). The program is perfect for those who want to make more money from their passion. At the end of the coaching sessions, each participant will have learned how to expand their revenue streams and will have clear steps to increase their income.
What People Say
I've been working with Loredana for a few years now on how to improve my website traffic and increase my revenue. When we started working together, my travel blog had low traffic and generated some income, but nothing impressive. Loredana's advice and always insightful counsel have helped turn the situation around. For years, I was able to generate more revenue to my blog and create new streams for it. While it wasn't my only revenue source, Loredana helped me triple my income year to year, and then maintain a steady stream without the blog eating up all of my time. With her help, I managed to properly monetize my blog and it led to a successful sale in 2017. Alina Popescu, PetTravelTales.com
Book a how to Skyrocket your business free 25 minute coaching session now (contact me at loredana@advancenow.biz). In this session, you will:
create a clear vision for the succes of your business/freelancing
uncover hidden challenges that could be sabotaging your ability to grow your business as easily and quickly as possible
leave the session inspired to get your business to new heights of success.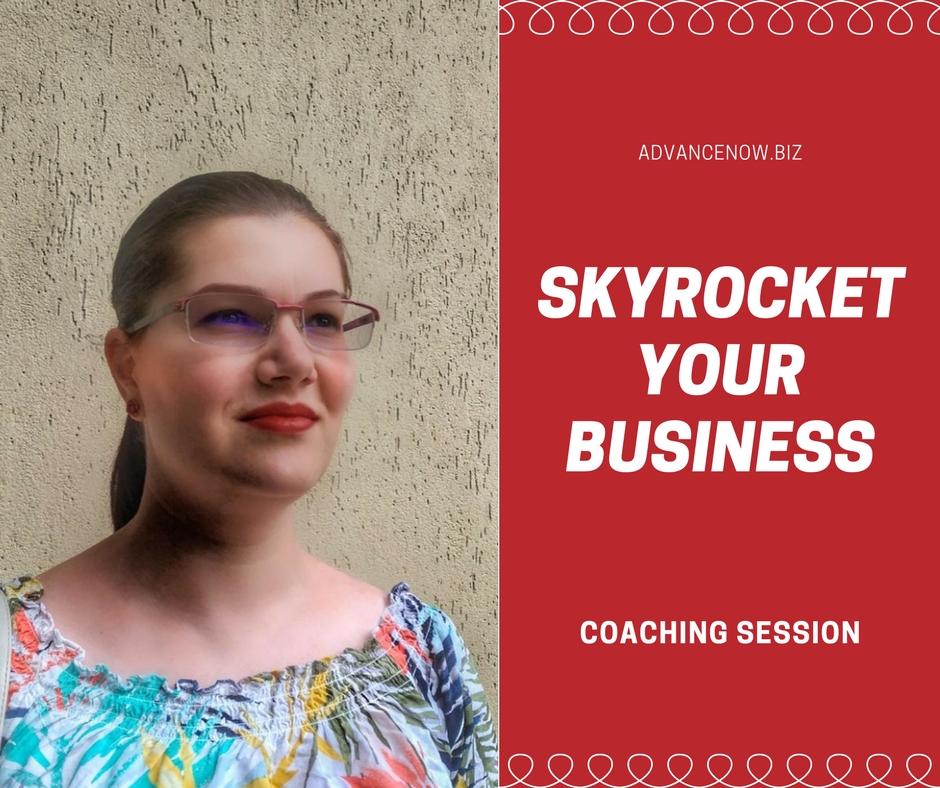 My story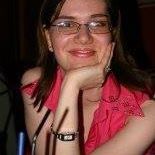 I am just like you. I started from scratch. I had no connections, no clients, nothing. I had just gotten fired and I decided to risk it all and go solo. I opened my public relations agency and that's how it all started.
I'm from Romania, so, in the beginning, I looked for local clients. And, having no connections, it wasn't easy. I offered a lot of free services. But then I got paying clients. And I continued to learn more about social media, new things to do and how to promote and grow my business. Slowly, I grew my business. And I made it international. I constantly improved my services, my English, and, step by step, I made, year after year, more and more money.
I used techniques that were a huge fail. I discovered what works and what doesn't. And then, I started sharing my knowledge, coaching people. While I have been teaching an online course on business communication and public relations in Romanian for nine years now, I was reluctant to take my coaching to the next level. But after I did that, I discovered that people benefit from what I have to share. I got solid confirmation that I can help people reach their goals. So I decided to make this an on-going coaching program – that you can benefit from right now!
I am like you. I was where you are. And I know YOU CAN MAKE IT. I am here to help you avoid my mistakes and to share with you the things you need to know in order to grow your business, to make more money from the things you like. Book a Skyrocket your business free 25 minute coaching session now (contact me at loredana@advancenow.biz) and let me help you start 2018 with a whole new approach on turning your passion into a profitable business.