1 Let's start with a little bit of information about Wendy Maynard:)
I'm a marketing strategist and business coach who helps business owners and entrepreneurs grow and scale thriving companies.
In 2000, I co-founded a marketing firm in Portland, Oregon called Kinesis and helped grow it to a multi-million level. After almost 18 years, I sold it to my co-owner to start my own consulting firm. Through the span of my marketing career (and detailed in my book, Marketing from the Inside Out), I've developed tried-and-trued processes to solve the problems businesses face when they try to grow their companies.
I live in beautiful Ashland, Oregon with my husband, who is a Pro Mountain biker and my 2 feisty sons (3 and 9). Needless to say, my life is a bit chaotic, but I love it.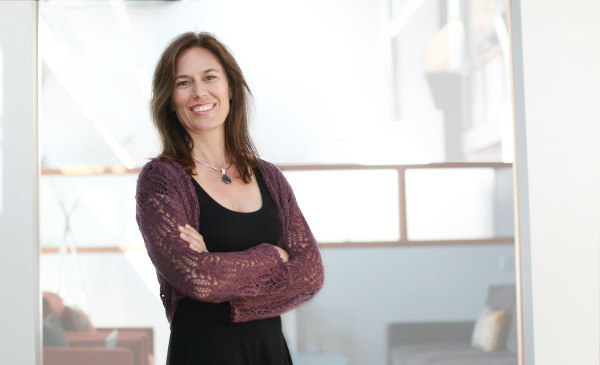 2 And how did you start your business? How did you come up with your business idea?
My current consulting business is a natural evolution of my work at my marketing firm. It allows me to travel less, work with more businesses virtually, and try new things such as creating online courses.
3 You had a 6-figure first year in your business. How did you manage that? (your strategy)
I have a combination of revenue streams in my business that I ramped up quickly.
One-on-one services
I have several one-on-one clients who are on retainer. I also work with one-on-one clients who want one or several laser-focused sessions. In addition, I provide professional copy writing and local SEO services. The key for me was to bring in income quickly and services are the best way to do it.
Affiliate marketing
I promoted several courses in my first year, as well as linked to products that I use and love via an affiliate link. This brought me almost $10K in 2017 in my first 7 months of business.
Courses and digital products.
I had a small masterclass and a tripwire that brought in some income. This is something I'm really ramping up this year!
4 Do you have any tips/advices for those who plan to launch a business? What do they need prior to launch it? What do they need to do/have in order to be successful?
For folks who are just getting started, I have some suggestions: 1) Focus on one or two core services and offer them one-on-one. It's the fastest way to bring in income. Use digital products and affiliate marketing as "icing" on the cake. Those take a while to get momentum with, so don't count on that "$6-figure launch" that the big-name marketers are always dangling out there as a hook. 2) Invest in training or software or equipment that will move your business forward, but DON'T get sucked into some high-priced program that promises you the moon and the stars. You need to build your foundation and processes first. 3) Start building an email list as soon as possible. Also a blog will help you get found online so it's a great marketing effort, and 4) Focus on one or two social media platforms – the ones where your clients are! But don't get spread too think because you think you have to be everywhere. You don't.
5 What do you love the most about being a business owner?
I love that I'm my own boss. I love having the ability to work with amazing clients.
6 What was your hardest moment in your business activity?
That's an easy one – narrowing my focus and avoiding distractions. But it wasn't just a moment – it's an ongoing effort!
7 How do you keep motivated?
I have a nutty brain – I have to keep it occupied! Working on my business helps a lot! Seriously though, my motivation comes from thinking about my business vision and where I want to be. So I have to put all of the piece in place to get from here to there. It keeps me moving forward!
8 What do you want to accomplish in your life – and with your business – this year and in the following years?
This year: impact more people with courses and digital products. In the following years, that is still an evolving target for me since I was so intertwined with my marketing firm for so many years. I'm just figuring out what I want to grow my new little business into!
9 How do you mix your personal life with your business? Do you work more hours now than you did before owning your business?
Nope. My sons are my true bosses. They do not like it when I work extra hours and let me know – loudly. So – unless I have some huge deadline, which is infrequently – I keep my workweek to 40 hours.
10 You are an expert in growing your email subscribers' list. What are your recommendations for those who don't have a big list? How can they increase the number of subscribers?
Leverage content upgrades on your blog and create highly-targeted lead magnets to get your website visitors on your list.
11 What's your proudest moment as a business woman? You biggest accomplishment?
1) When Kinesis won the Lighthouse Award for achieving Oregon's Fastest Growing Company 5 Years in a Row!
2) When Kinesis achieved its B-Corp Certification for sustainable practices with its emploees and the environment
3) Publishing my book: Marketing from the Inside Out
4) Growing my new business so quickly
12 What's your biggest fear regarding your business?
Worry about failing: Wow this was HUGE for me. Even though my new business is doing great, worry kept popping into my head. I just kept thinking, "What if this doesn't work?" Even though it HAS been working, I can really talk myself into a panic. Which is ridiculous – it's all in my head when really everything has been totally fine.
13 What's the sales funnel that you recommend? What works best – webinars, email challenges…?
Sign up for an email course as lead magnet TO email course with an offer
14 What's the one thing clients/customers always want? – meaning what's in an irresistible offer?
My clients all want more ideal clients who pay them a premium.
15 What advertising method do you recommend? Do you have any tips for using it?
I like FB ads as a targeted inexpensive option. In terms of tips, don't boost posts on your FB page. Go into the Ads Manager and learn to use it. You can start with FB's free tutorials.
16 What is the one thing any aspiring business owner/freelancer should know – but it's not common knowledge?
Narrow your expertise to one thing and charge a premium price for it. For instance, instead of being a copywriter, be THE copywriter who specializes in sales pages for online marketers. Instead of being a VA, but THE VA who works with San Diego real estate brokers. You'll get a lot of business way more quickly and specialists ALWAYS make more than generalists.
Thank you!